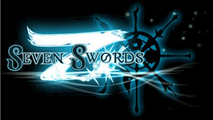 The dolphin bow is a level 30 bow which when fully built is stronger than the iron shooter. It's dropped by flame slimes, shadow slimes, cockatrice, demon slimes, and giant slimes. These monsters must be found within the central areas such as mensis and radius to have the possibility of being dropped. It has three slots for skills, but be careful as you might know once a skill is equipped it cannot be removed, so choose wisely. A suggestion would be to put fire element on it to make farming for a Coral Bow easier. Clearly it is your choice but this bow is a must have for most scouts 30+!
Ad blocker interference detected!
Wikia is a free-to-use site that makes money from advertising. We have a modified experience for viewers using ad blockers

Wikia is not accessible if you've made further modifications. Remove the custom ad blocker rule(s) and the page will load as expected.